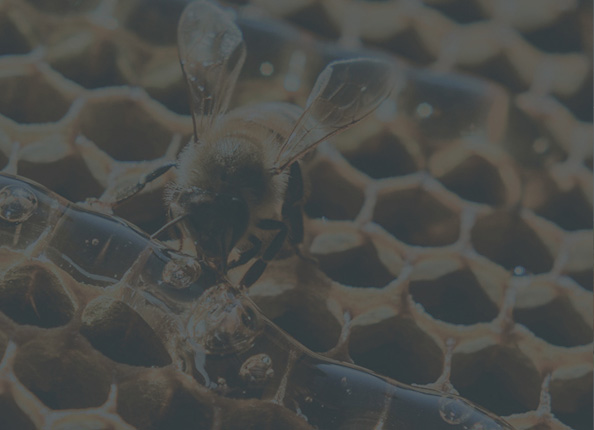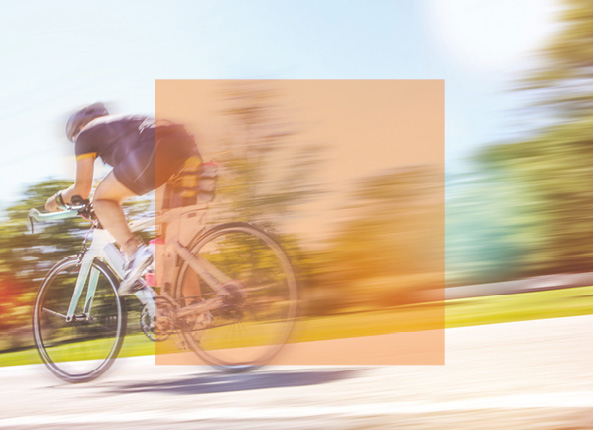 "If the bee disappeared off the face of the Earth, man would only have four years left to live."

Albert Einstein
THE INGREDIENTS
ENERGY, FORCE AND TONE FROM NATURE
HONEY
An outstanding natural food and source of easily assimilated energy, the beneficial properties of honey have been known since ancient times. In Apisprint honey is the vehicle for the synergetic properties of the exclusive formula that generates energy, force and tone.
POLLEN
Pollen contains: vitamins (A, B1, B2, B3, B5, B6, B12, C, D, E, K, pantothenic acid, folic acid and biotin); mineral salts (magnesium, potassium, calcium, silicon, manganese, iron, phosphorus and zinc); up to 30 aminoacids (leucine, lysine, valine, isoleucine, arginine, phenylalanine, histidine and tryptophan); lipids (unsaturated fatty acids and plant sterols); enzymes (amylase, diastase, dehydrogenase, phosphatase, sucrase and invertase); up to 5% flavonoids, with significant presence of rutin (which increments vascular wall resistance); substances that have antibiotic effects, carotenoids, pigments, terpenes, nucleosides and terpenic acids.
ROYAL JELLY
Like pollen, royal jelly contains many nutritional substances that interact in synergy in the product.


GUARANA, DAMIANA, MUIRA PUAMA, AND COLA NUT
These elements contribute to optimizing cell energy, to conserving or recovering physical and mental tone in the case of fatigue, during training or during competition.

GINSENG
Ginseng improves the organism's resistance to stress by reinforcing the immune system and the nervous system, improving physical and mental performance. It revitalizes the memory and concentration faculties. It facilitates physical adjustment to changes, in particular to climatic and environmental variations and defends against ageing by combating free radicals.



THE BLOOD ORANGE AND THE ACEROLA
These fruits supply high levels of BIOFLAVONOIDS, VITAMIN C and ANTIOXIDANTS, which in addition to augmenting transport of oxygen by one of the blood fractions, are very useful to combat the formation of free radicals.
For short periods of sports activity – 1 phial 15 minutes before the exercise
For medium and long periods of sports activities (cycling, running, cross-country skiing, swimming, football, tennis, volley ball, basketball, etc.) – 1 phial every hour starting 15 minutes before the exercise
Physical and mental fatigue from work or study – 1 phial per day, preferably before eating breakfast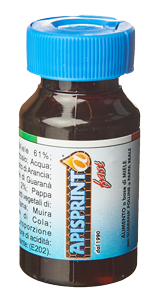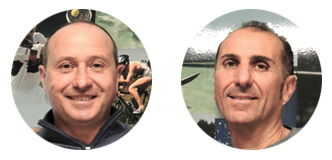 Mario Andreini and Maurizio Margelli
Apisprint
"It took just a few minutes to grasp the great potential of this energy food created in 1990, later tested and further improved until the time matured for its launch on the market. We have faith in it because it is totally natural. A real, effective, totally Italian energy supplement. The meaning of 'Switch to natural' is to introduce this development among the athletes who practice sports with passion and care for health, who pay attention to what they choose, also including those who need natural energy to help them overcome fatigue and daily stress in their studies and work.
We realize that we are the only ones on the market who are responding to the demands of this new type of athlete. Honey is one of the most extraordinary products on the face of the earth. In the future, we'd like to be able to say that we contributed to saving an ecosystem, the one based on bees that is becoming so fragile and, at the same time, to have grown a company that has always believed in the value of natural products, made with artisan-scale techniques. Such methods should be preferred with respect to the enterprise model that leaves space only for large-scale industrial production."
About Us
A STORY OF LOVE FOR NATURE AND RESEARCH
With their passion for bees, the Andreini brothers, Carlo and Cesare founded Apicoltura Andreini in the 70s. Mario, Cesare's son, began to work with the bees after finishing secondary school and later earned his apiarian degree at the University of Bologna.
Under his guidance, the company increased the number of its hives from 80 to 500, implemented technological innovations to keep pace with nomadic bees and installed machinery to gather the honey.
At the start of the 80s, the company collaborated on apiary research with the University of Pisa by making structures and hives available to researchers and, in return, receiving innovative scientific and technological information.
In the same period, the company became a training site for students of agrarian and veterinary sciences.
Over the years, pollen production began to accompany honey production.
In 1985, Mario took a degree in Herbal Technology at the University of Urbino. This led to the birth of the 'Natural Honey Based Health Supplements' department, making Apicoltura Andreini the leader in Italy for the production of such products.
Mario Andreini's well-known expertise led to frequent interviews and TV reports by many channels and producers who consider the company in the town of Piazzano (province of Lucca) a point of reference for bee keeping.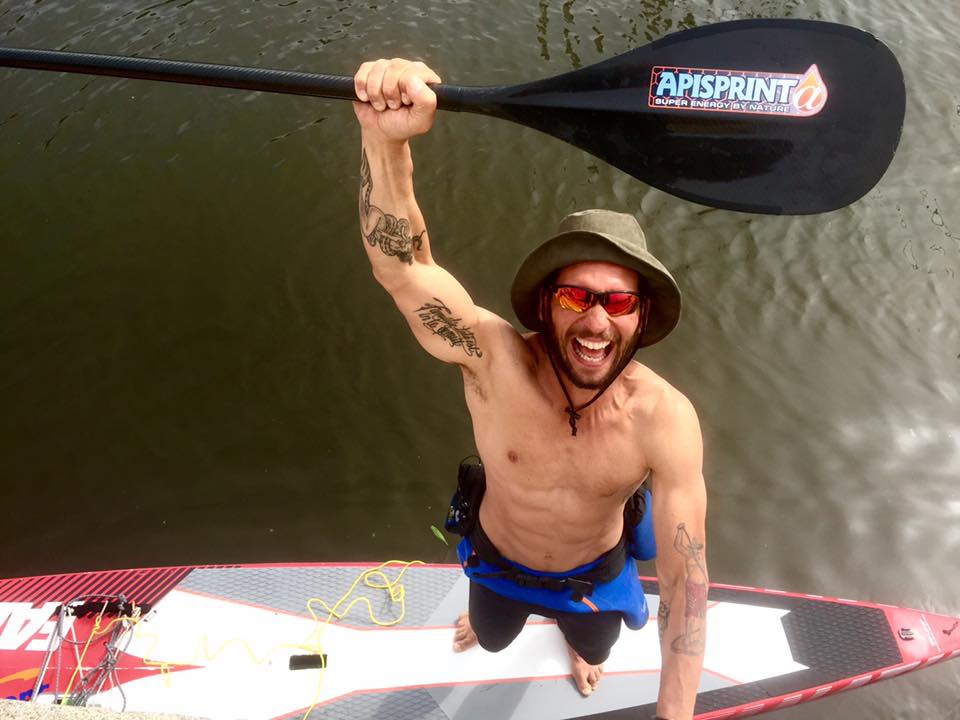 Amazing Stories
THE TYRRHENIAN GLADIATOR: A NATURE WARRIOR'S IDEA OF UTOPIA
Luca has dedicated his whole sports career to being in symbiosis with nature and we immediately perceived that he was inspired by the same principles that we were when we founded Apisprint: to put man, sports and nature in a harmonious context.
The Apisprint ambassadors. A shared idea of naturalness.
"Luca is very well-known among the athletes of Versilia – and beyond – for the contagious passion he puts into everything he does. He's a natural leader who puts nature at the centre of his world. Whether doing SUP (stand-up paddling), surfing, biking or running, he is always aiming to be in equilibrium with the environment around him. Some time ago, he decided to push that balance a little further, to explore his own physical and mental limits. He invented a solitary ultramarathon – the Tyrrhenian Gladiator – of 300 km from Viareggio to Santa Marinella to cover with SUP, biking and running. Apisprint was by his side."
"Daniele is a philosopher of running, always in symbiosis with the environment. He never runs for a merely personal performance but to explore the potential of running for social and environmental awareness. He puts the emphasis on the collective aspect of the run and creates a community for his undertakings, usually related to ultramarathons. He is a convinced supporter of clean energy for sport and an endless source of inspiration for us at Apisprint."